Black Oak Mountain Vineyard Wedding Photographers
Black Oak Mountain Vineyard Wedding Photographers Doug Miranda Photography on top of the overlook hill at sunset with a newly married couple cuddling with each other in front of the camera lens. When it comes to the portrait time of the day sunset has that top quality light that every photographer is looking for. When you mix together a newly wed couple and that supreme golden California light you're left with breath taking pictures like this one.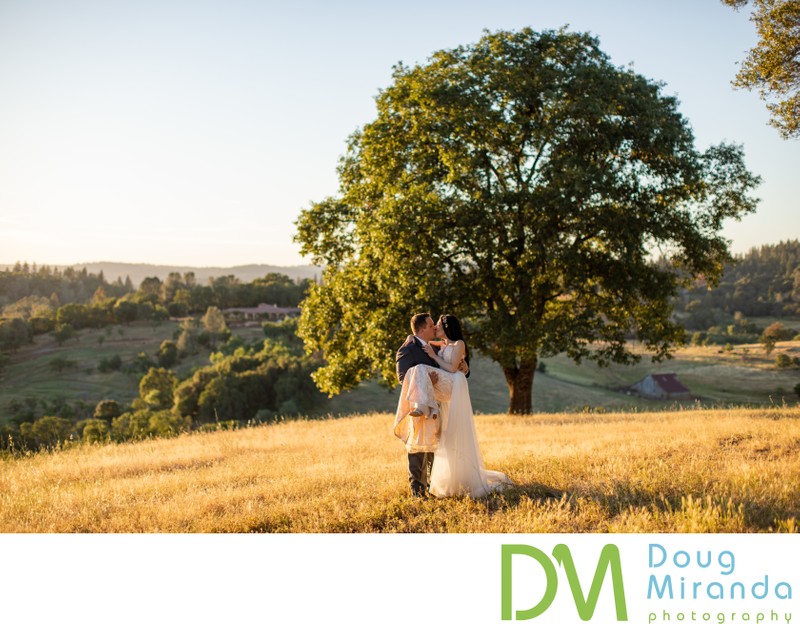 When your done with your photo session you'll be heading back to your reception and cocktail hour at one of two reception areas. The first and most popular location is the modern barn. The barn has it all from the bar area, dance floor, outdoor games and having the option of indoor and outdoor dining. The second reception and dinner area is a top of the hill at the luxury estate. If you're wanting a more modern area to host your reception then this hill top area is for you. This area of the property has the most amazing views and gives you that wow factor to your wedding day. You'll be able to enjoy all the lounging areas and fire pits a top of the hill.

Black Oak Mountain Vineyard is one of the top notch wedding venues in the greater Sacramento area and even in the Northern California area. If you're looking for a private luxury estate to host your event at then look no further than this amazing vineyard. Please do yourself a favor and take a site visit at this wedding venue.




Location: 2480 CA-193, Cool, CA 95614.

Keywords: Black Oak Mountain Vineyard (10).