Everline Resort and Spa Wedding Photography
Everline Resort and Spa wedding photography of a husband and wife embracing each other during their photo session just after their summer ceremony. There are so many amazing locations around the grounds of this iconic resort. This area is super close to one of the ceremony sites, which we opted to walk to so we weren't far away from their reception tent, since it was close to their introduction time. Even though photographers are there to take these amazing photos you also have to keep things on time so other events of the day don't run late. It's trying to find that right balance of photo taking and trying to be on time, which is hard when the light is good.
The Everline Resort and Spa is one of the premium wedding and event locations in the greater Lake Tahoe area and the Sierra Mountain range. This grand hotel and event center is settled in the woods of the Olympic Valley California with epic views and access to the surrounding mountains and meadows. The resort offers ski in and ski out services and in when the snow is gone it has 18 hole championship golf course for your guest to play on.
Wedding ceremonies can take place at three different locations depending on the how many guest you have and which location fits your style and needs. The "Spa Deck" as views of the valley floor and mountains with a stone fireplace to add to the ambience of the deck. This location holds up to 200 guest. The "Golf Course" location is situated on one of the tee boxes and is surrounded by tall trees and has amazing views of the mountains and valley. This location accommodates up to 150 guest. Lastly the "Pavilion" site is located at the base of the 250 foot waterfall that is near the pool deck and hotel. This is the largest location and can hold up to 300 guest.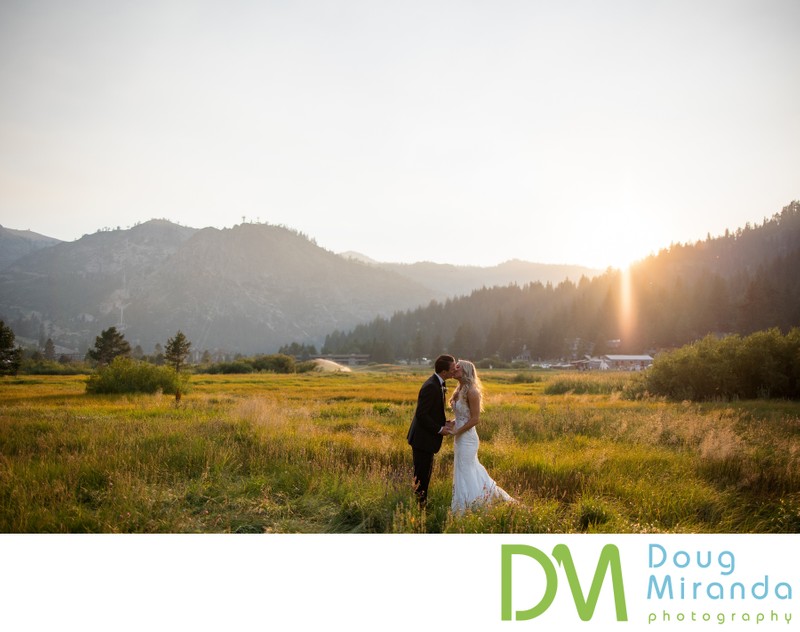 Location: 400 Squaw Creek Rd, Olympic Valley, CA 96146..

Keywords: Everline Resort and Spa Wedding (39).