Tahoe Elopement Photographer
Camp Richardson Wedding Photography
Camp Richardson wedding photography of a newly married husband and wife holding hands as they walk through a turning aspen grove on a beautiful fall day. This area of South Lake Tahoe has a good amount of aspen groves, which a turn the most amazing gold and yellow colors during the month of October. It for sure worth the trip to see these trees inperson during the fall months. Better yet it's a great time of year to plan a wedding in the greater Tahoe wedding. Fall weddings are now more popular than summer weddings. A cool fall day wedding beats a muggy hot summer wedding any day of the week. Plus summer crowds are no fun in the Tahoe basin.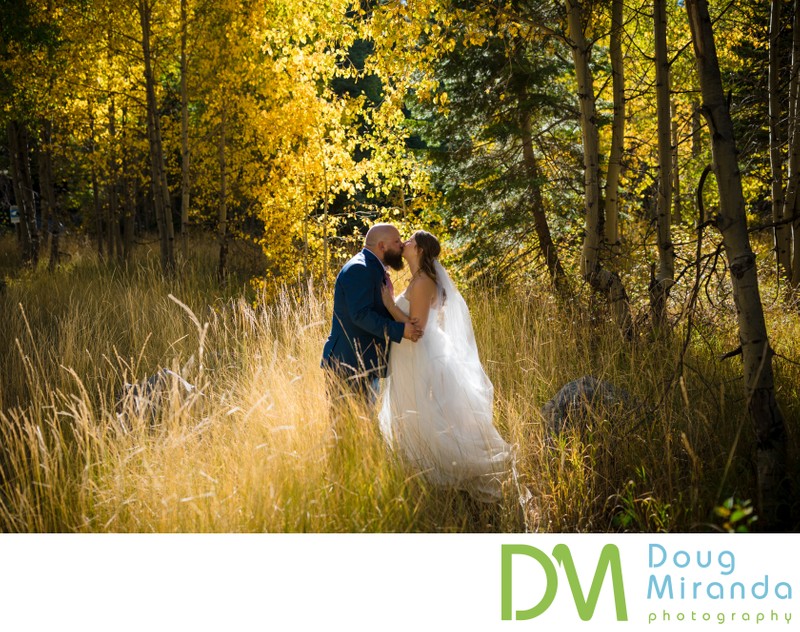 If you are interested in wanting me to photograph your wedding day please fill out the contract form on this website. You can also email me directly at doug@dougmiranda.com or give me a call at 916-422-2256. I look forward to hearing from you.

Location: 1900 Jameson Beach Rd. South Lake Tahoe, CA 96150..

Keywords: Camp Richardson Wedding (7).