Tahoe Elopement Photographer
Camp Richardson Wedding Photos
Camp Richardson wedding photos of a couple cuddling up next to each other after their wedding ceremony in stand of aspen trees on a fall day. This photo was turned into black and white since most of the turning leafs had already fallen off the aspen trees at this point in the fall season. There's something so magical about black and white aspen tree photos. When you add a cute married couple into the mix you then have yourself a winning wedding picture for a husband and wife to cherish for the rest of their life together.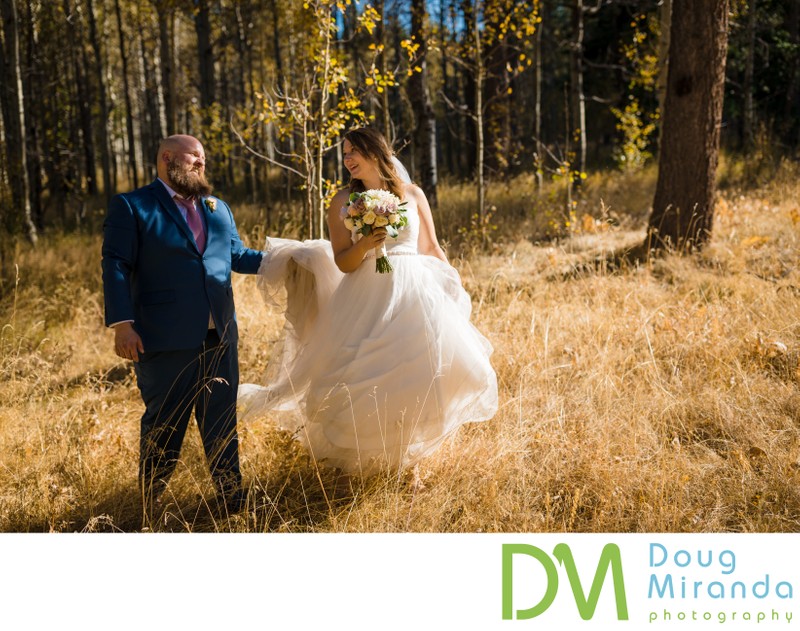 If you are interested in wanting me to photograph your wedding day please fill out the contract form on this website. You can also email me directly at doug@dougmiranda.com or give me a call at 916-422-2256. I look forward to hearing from you.

Location: 1900 Jameson Beach Rd. South Lake Tahoe, CA 96150.

Keywords: Camp Richardson Wedding (7).