Tahoe Elopement Photographer
Emerald Bay Lake Tahoe Elopement Photography
Emerald Bay Lake Tahoe elopement photography of a husband and wife enjoying sunrise in one of the most breath taking locations in all of Tahoe. Morning time here is such a magical time as you can see the sun come up over the east shore with no crowds around you. This is the way to experience this special place. If you're wanting to get married here than you should highly consider a sunrise or morning time wedding as it's not to crowded. You'll get to enjoy the bay while you exchange your vows and not have to worry about all the crowds. Plus the morning light on this side of the lake is epic for wedding photos.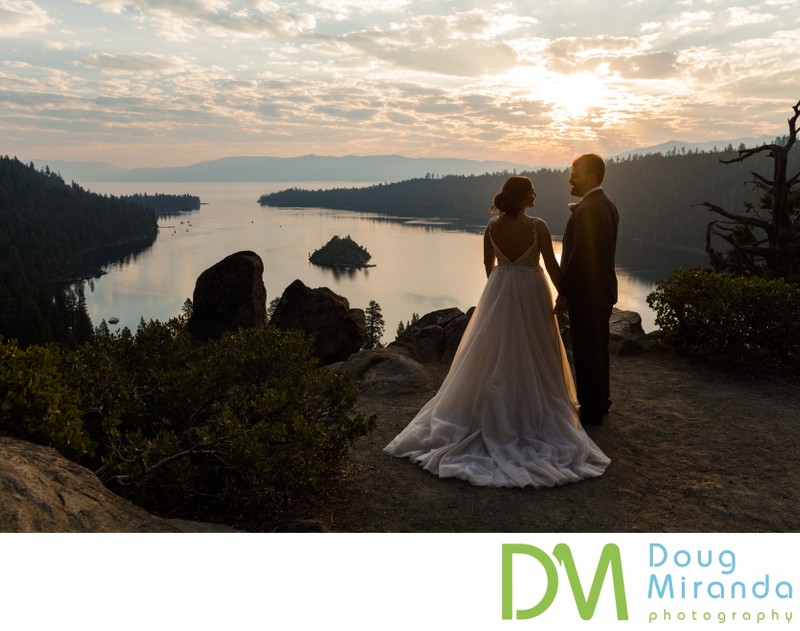 If you are interested in wanting me to photograph your wedding day please fill out the contract form on this website. You can also email me directly at doug@dougmiranda.com or give me a call at 916-422-2256. I look forward to hearing from you.

Location: 138 Emerald Bay Rd, South Lake Tahoe, CA 96150.

Keywords: Emerald Bay Lake Tahoe Elopement (12).