Tahoe Elopement Photographer
North Lake Tahoe Elopement Photographers
North Lake Tahoe elopement photographers Doug Miranda Photography took this amazing sunset photo of a newly married couple standing on top of giant rock. We were able to find a this rocky shoreline along the lake right before sunset without any summer tourist in sight. This is the big task during summer weddings is finding locations without anyone that will end up in your pictures. As a newly engaged couple it can seem like information over load when you google North Lake Tahoe wedding photographers and see the loads of websites and paid advertising pages to click on with the endless amount of photographers on those pages. One of the first things I would recommend for couples to look for in a photographer is to see if their images speak to them. I know this seems lame, but if someone has amazing reviews and is recommend by venues and other professionals but you really don't like the pictures they take then please move on. This is one of the most important days of your lives and you should really find someone that you immediately fall in love with their photographs. Once you find a couple of these photographers you should contact them as soon as possible to find out if they have your date open and finding out if they fit your weddings budget.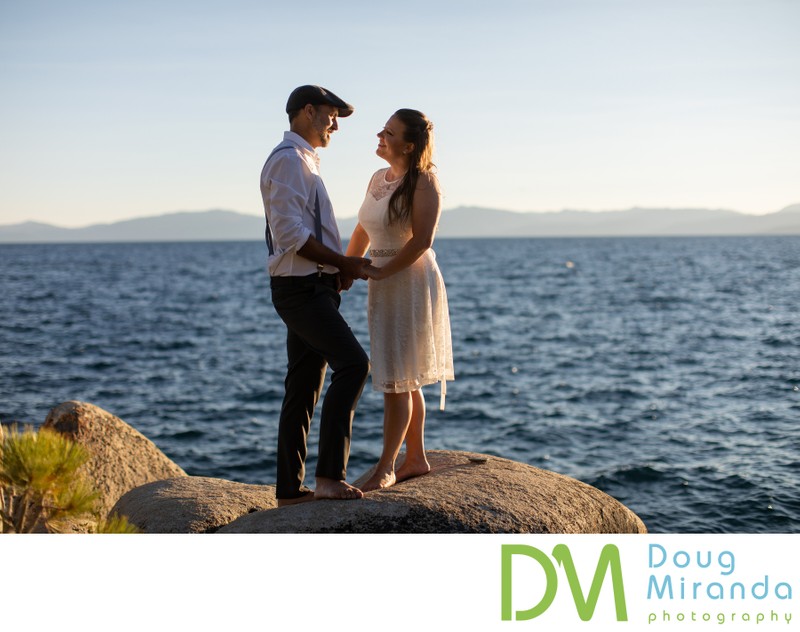 Location: 775 N Lake Blvd, Tahoe City, CA 96145.

Keywords: North Lake Tahoe Elopement Photographer (9).