Tahoe Elopement Photographer
Private Glenbrook Nevada Estate Elopement
Private Glenbrook Nevada estate elopement images of a groom and bride standing on top of a rocky jetty on the east shore of Lake Tahoe during a summer sunset. This couple rented a house right on the lake and were able to get married in the backyard of this fabulous house in front of close family and friends. After dinner we made our way down to the private beach to take a couple more portraits of them before they started dancing with their guest. We were able to climb up on to this jetty and get some great sunset photos for them on their special day. Nothing beats a newly married couple and a Tahoe sunset.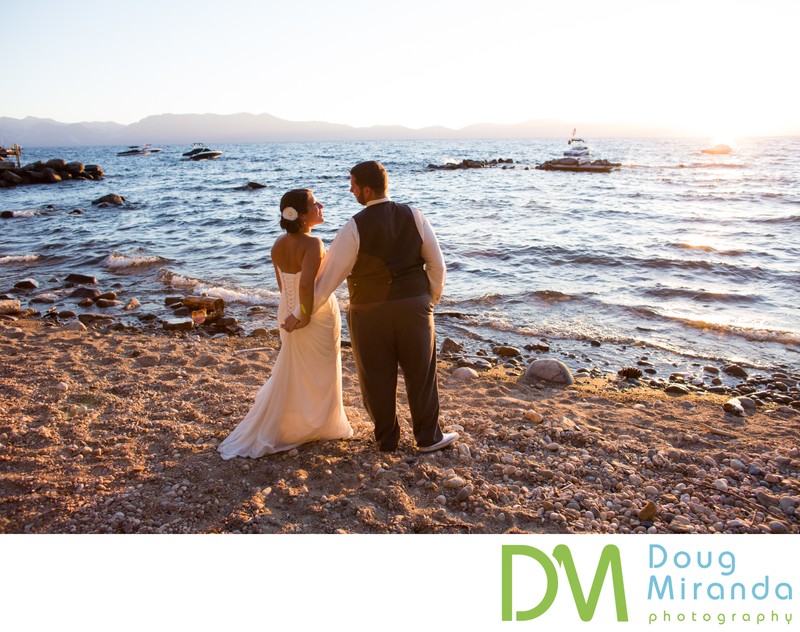 Location: Glenbrook, Nevada.

Keywords: Glenbrook NV (2), Lake Tahoe NV (3).