Tahoe Elopement Photographer
Sand Harbor Lake Tahoe Elopement
Sand Harbor Lake Tahoe Elopement photograph of a newly married couple smiling in the golden evening summer light next the the waters edge. Sand Harbor State Park is one of the most amazingly beautiful locations in all of Tahoe. This makes it a perfect spot for elopements and small weddings. Sand Harbor is open year around and has easy access, which makes it even better for these type of inmate weddings.
Another Tahoe elopement location is Logan Shoals Vista Point and close by is the Cave Rock area, which is breath taking for hosting a small wedding or elopement. The other super popular location in Tahoe is Sand Harbor on the east shore just outside of Incline Village. Again this location is super packed with people during the summer months and would only be worth it if you're willing to elope at sunset or during the off season months. Other than this your able to elope almost anywhere around Lake Tahoe as long as you have someone to marry you. There are also many alpine lakes, streams and meadows that surround the basin that are perfect for wedding ceremonies. Not all nuptials have to take place around the lake. Sometimes these other hidden gems are better than getting married around Tahoe.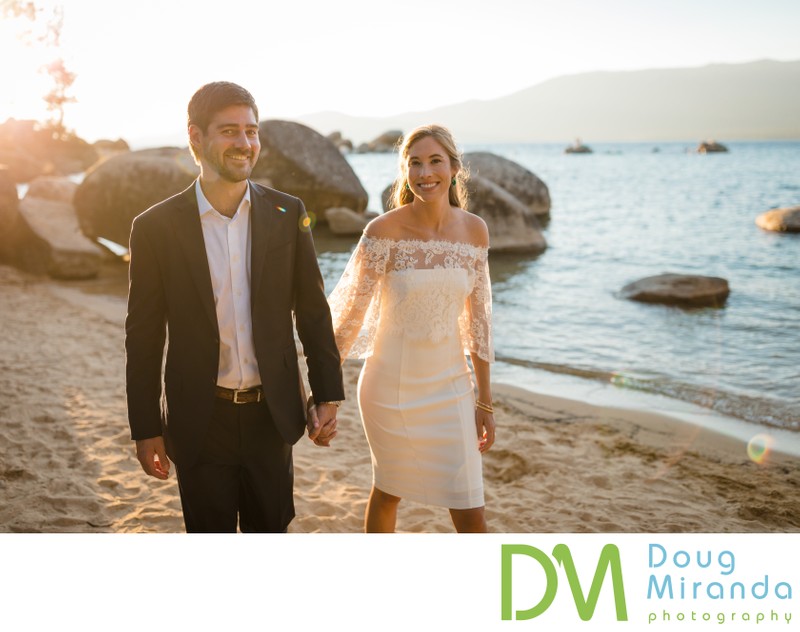 Here's a quick list of elopement locations.
Emerald Bay State Park
Sand Harbor
Logan Shoals Vista Point
Donner Lake
Donner Pass
Squaw Valley
Truckee River
Fall Leaf Lake
Hope Valley
Zephyr Cove
West Shore of Lake Tahoe



Location: NV-28, Incline Village, NV 89451..

Keywords: Sand Harbor NV (7).