Tahoe Elopement Photographer
South Lake Tahoe Elopement Photographers
South Lake Tahoe elopement photographers taking photos of a cute newly married couple walking on the beach after their summer time morning ceremony. Morning weddings don't seem that fun, but when it's an elopement and just the two of you it's actually a blast. The early bird catches the worm and that is totally true if you're wanting empty beaches for your wedding photos in the summer. Normally this beach is packed with tons of people. If you where to see this picture you would think it's spring or fall time and not during the busy summer months. Morning elopements are the way to go in Tahoe during the busy season of the summer months.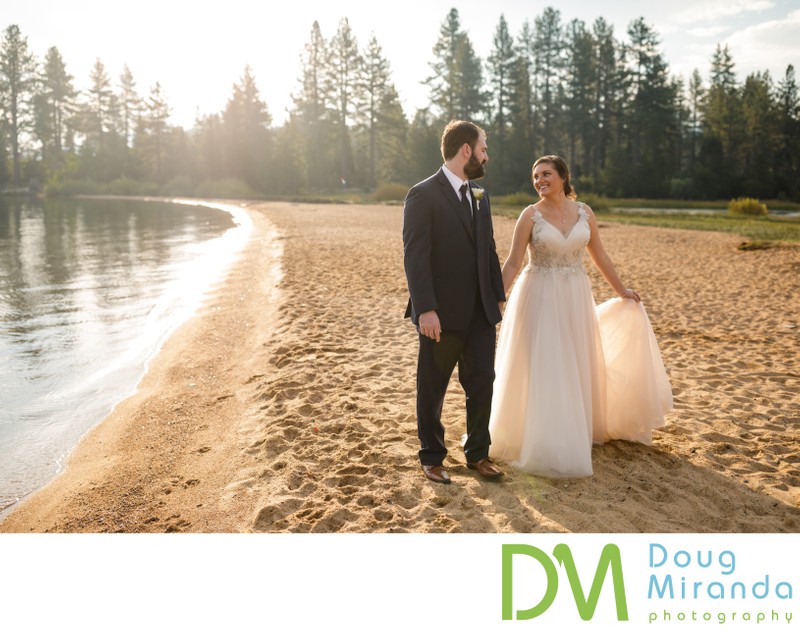 If you are interested in wanting me to photograph your wedding day please fill out the contract form on this website. You can also email me directly at doug@dougmiranda.com or give me a call at 916-422-2256. I look forward to hearing from you.

Location: 1 Valhalla Rd, South Lake Tahoe, CA 96150..

Keywords: South Lake Tahoe Elopment (4).