Tahoe Elopement Photographer
Zephyr Cove Elopement Photos
Zephyr Cove elopement photos of a married couple walking out into one of the mountain meadows that leads to the lake shore in South Lake Tahoe. I really do like these kind of pictures even though you can see their faces. It gives the photograph a mysterious feel to it as they stroll off into this open grassy field with the lake being their destination. It also shows off the amount of intricate detail work in the back of the bride's wedding dress. You can also see the movement of her dress as the train drags along giving the photo that 3-D feel to it. It's hard to create motion in a picture.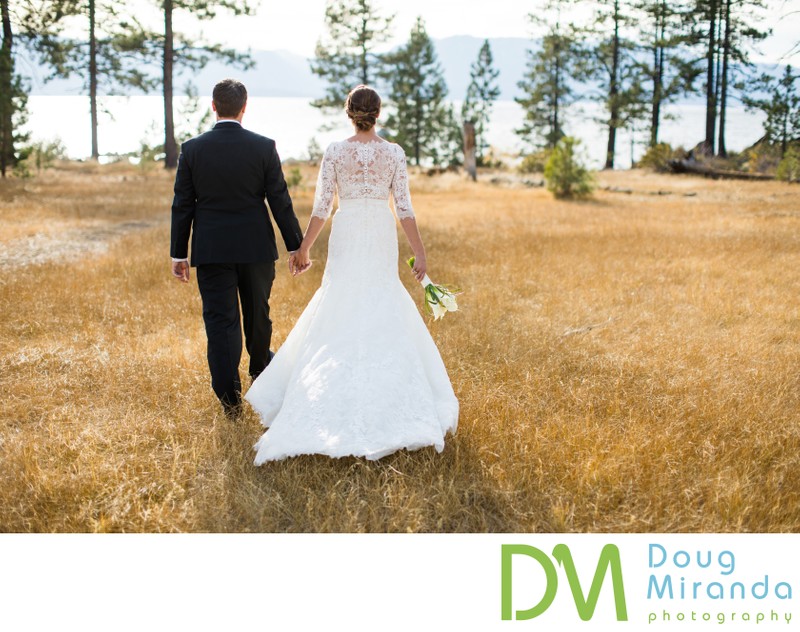 Location: 760 US-50, Zephyr Cove, NV 89448.

Keywords: Zephyr Cove Elopement (4).