Tahoe Wedding Photographer
Emerald Bay Lake Tahoe Elopement Photos
Emerald Bay Lake Tahoe elopement photos a a couple at sunrise on a rocky outcropping over looking the bay on a stunning summer morning at the state park. If you want to see and experience Emerald Bay with no crowds I would highly recommend waking up before the sunrises and make the drive out to the bay. Once there you'll be greeted by the beauty of the this gem of a spot and with not a soul around. This is the main reason I recommend that summer time weddings take place during the morning hours at Emerald Bay. With in a hour or two after the sun is up most all the parking is gone and it starts to become a mad house. If you plan on getting married here outside of the summer months it's not as bad, but it's still super packed and I would still recommend a sunrise wedding here.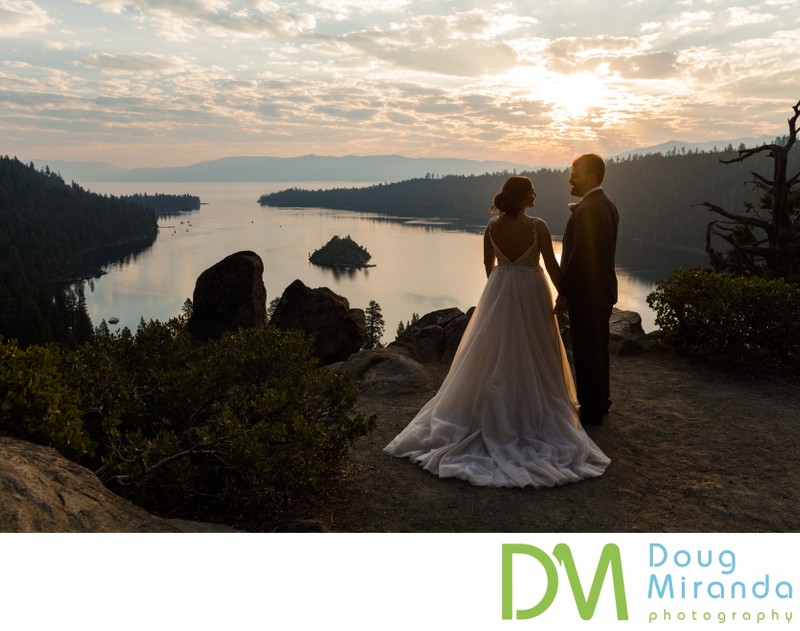 If you are interested in wanting me to photograph your wedding day please fill out the contract form on this website. You can also email me directly at doug@dougmiranda.com or give me a call at 916-422-2256. I look forward to hearing from you.

Location: 138 Emerald Bay Rd, South Lake Tahoe, CA 96150..

Keywords: Emerald Bay Lake Tahoe Elopement (12).