Tahoe Wedding Photographer
Lake Tahoe Fall Elopement Photograph
Lake Tahoe Fall elopement photograph of a laughing couple as the stroll out of a turning aspen grove into an open field in some afternoon golden light. Here's some information about fall weddings.
Fall time in my opinion is one of the most amazing times to have your small wedding or elopement take place in the greater Lake Tahoe area. The summer crowds have left and the temperatures have dropped to a comfortable level for staying outside all day long. You'll be able to access the beaches with out walking through a sea of people. The other great thing about fall is all the trees that start to turn colors as the nights get cooler as you go further into fall. The only downside about fall weddings is that they are almost as popular as summer weddings or if not more popular now than summer weddings. With this you'll need to plan ahead so that you can book the location you want along with your vendors.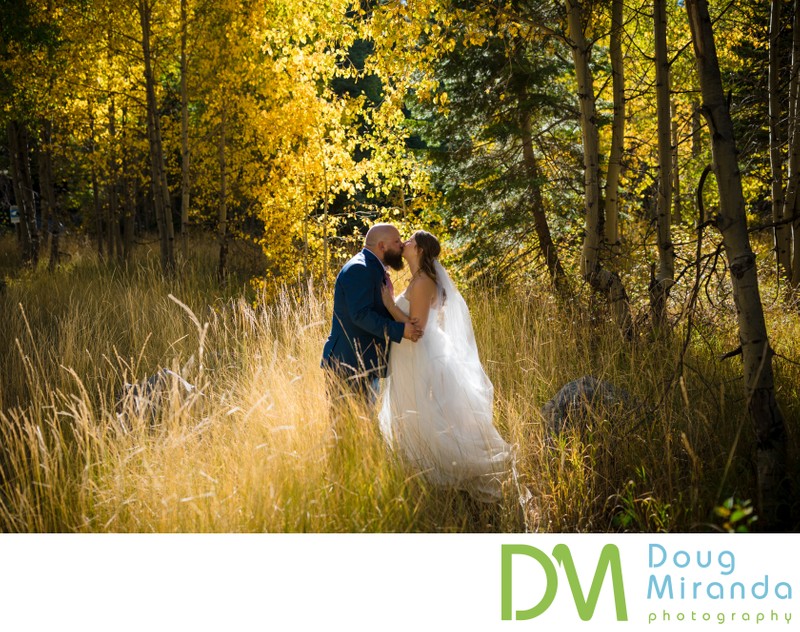 Location: 1900 Jameson Beach Rd. South Lake Tahoe, CA 96150..

Keywords: Camp Richardson Wedding (7).