Morris Chapel Wedding Ceremony Photography
Morris Chapel wedding ceremony photography of an overview of the whole church from the second floor balcony. In this photo a couple is up at the alter during their services as they become husband and wife. I went up to the second floor of the church to get a different view of the building. These photos always turn out amazing with the stunning stain glass windows that most old churches have.
Morris Chapel is a stunning old church that is located on the campus of the University of Pacific in Stockton California. Morris Chapel is a non-denominational church where locals and anyone wanting to marry in this amazing old chapel can do so. This chapel looks like nothing from the local area or anything that would be built on the west coast. With the charming old brick buildings that make up the campus of U.O.P. This architecture would be something that you would find in the mid west or on the east coast. The Chapel started construction back in 1937 and was finally finished and dedicated on April 19, 1942. The Sanctuary window that is located behind the alter once was in the methodist church of San Francisco. The windows were removed when they gave up the building in 1937 and were sought after by the trustees and were then installed into Morris Chapel as it was being built. This church has so much interesting history and beauty.
If you're a newly engaged couple looking to get married in a church in San Joaquin county or neighboring Sacramento please do yourself a favor and take a look at Morris Chapel as your ceremony location for your big day. The big plus about the church is that it's non-denominational so no matter what your religion is you're able to get married here. With this you will have to supply your own priest or minister to perform your ceremony at the chapel.
The chapel does supply a getting ready area for both the bride and groom, along with their bridal parties, which is a huge plus when picking out a wedding location. I find that it makes everything so much more easy on the day of when couples can get ready at their wedding venue. This helps with not being late and just less stress in general on your big day.
Once your done getting ready and the time has come to walk down the aisle to get married you'll be thrilled that you picked Morris Chapel to tie the knot in. This stunning old historical church can hold up to 300 of your closet friends and family members to watch your ceremony. The chapel is surround by huge stain glass windows and vaulted ceilings that give it that wow factor of architectural magic. There's nothing like sitting in an old historical church.
After your ceremony is over you'll have many locations to choose from to take your family portraits, along with your bridal party and bride and groom photos. First off the inside of the chapel, is where most family portraits are taken at. You should also take a couple bride and groom pictures in this stunning building too. Outside of the chapel there are plenty of spots all around the church and the rose lined walk way that leads up to it the front doors. There is also the ivy covered walls of the church that make for amazing pictures too. Beyond this there are many other locations on the University of Pacific campus for your couple photos.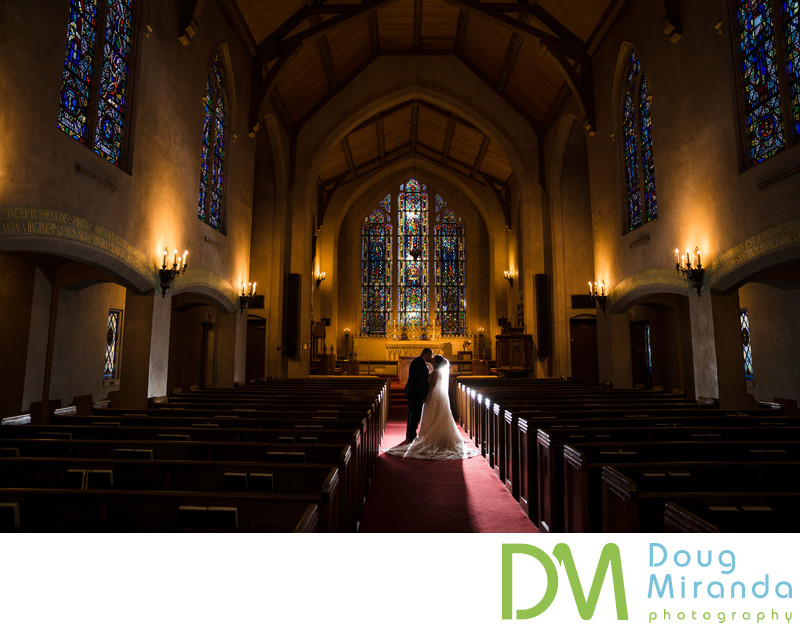 Here's a list of services that they offer for each event.
The ceremony area in the chapel.
Indoor ceremony location in the church.
Private dressing rooms for the bride and groom and wedding party.
Reception area.
Can accommodate up to 300 guests.
On site chapel coordinator.
Wedding rehearsal before your wedding day.
Free onsite parking for your guest.
Location: 3601 Pacific Ave, Stockton, CA 95211.

Keywords: Morris Chapel (8).