Mountain Shadows Retreat Wedding Photographers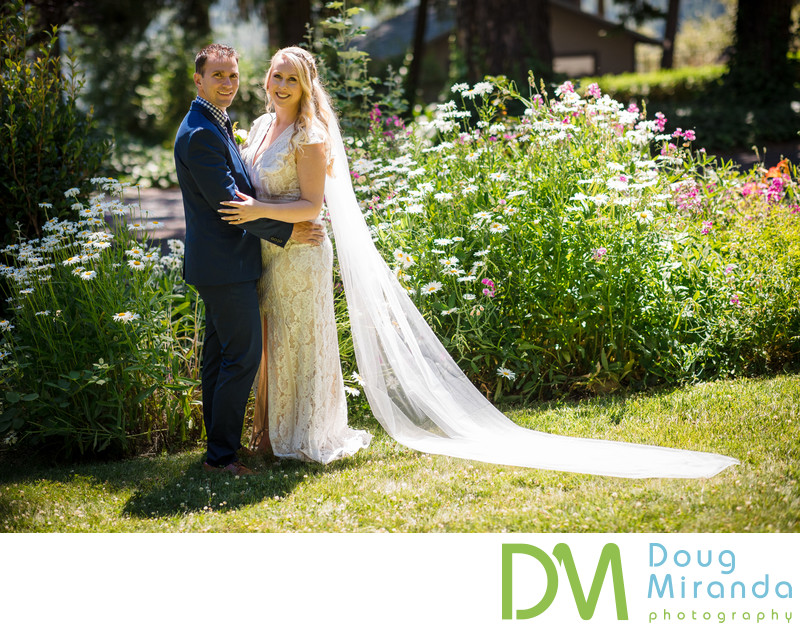 Here's a couple just after their first look posing for some bride and groom portraits. It was the middle of the day light during the summer which is not the best but we made it work. We found some dynamic light pouring through the tall pine trees and created this photograph for them.

Mountain Shadows Retreat is a private estate located in the foothills above Sacramento the pine tree forest mountain town of Foresthill California. This private retreat is a perfect location for smaller weddings of about 100 or fewer guest. The venue is located on 1.5 acres of private property right on the edge of a ridge with stunning views of the canyons, foothills and valleys below. The view and forest location is definitely one of the main center points of this wedding venue.

Your bridal party and you will be able to get ready in the one of the many rooms of the main house or the guest cabins. This is such a bonus to be able to get ready at where your ceremony and reception will take place at. You'll be able to enjoy this property days before and days after your wedding depending on long your stay is. There are many areas to enjoy on the estate. During the summer the giant pool and slide is one of them. There is an entertainment room with a pin ball machine and giant flat screen tv. There are many other areas of this house and property that will keep you and your guest occupied during your stay.

The ceremony location at Mountain Shadows Retreat is the center piece of the whole estate. You'll be married on the backyard terrace that over looks the foothill valleys and canyons for as far as the eye can see. It is truly an amazing view and to have this as your backdrop for your ceremony is just special. Your guest will be seated on the lawn while watching you tie the knot.

Once your ceremony is over your cocktail hour can take place right where your ceremony happened, so that everyone can enjoy that view just a bit longer before the reception and dinner starts for the evening. To the side of the main house is an open air barn where your reception, dinner and dancing can take place for the rest of the night. The main house has an professional kitchen so that what ever caterer you hire to ffed your wedding guest will have the right tools to do so. The barn area there is plenty of room for a spacious dance floor for you and your guest to dance the night away on. If it gets a little chilly and you want to stay warm there is covered outside seating area that has a outdoor fireplace to keep you toasty.

Location: 24260 Mosquito Ridge Rd, Foresthill, CA 95631.

Keywords: Mountain Shadows Retreat (5).