Newcastle Wedding Gardens Reception Photography
In this picture the bride and groom are sharing their first dance together in front of all their friends and family. The reception was held inside the Red Horse Barn which is a blessing during the summer months in Sacramento, since it has air conditioning, unlike other venues in the area.
New Castle Wedding Gardens is a gem of a venue located at the base of the foothills in the quiet town of Newcastle California. You get the best of both worlds with elegant gardens surrounding the ceremony site and a up to date rustic barn for your reception and cocktail hour.
Your ceremony will take place up a small hill from the reception barn right under a giant oak tree giving everyone plenty of shade for those hot summer days. The ceremony site is surround by well manicured gardens making for an elegant ceremony. After the ceremony this location is a perfect spot for all of your family formal and bridal party portraits, since everyone will still be close by and for the locations pure beauty.
After that there a lots of locations for your bride and groom photos to be taken at around the twelve acre estate. You'll have the gardens roam around in a fruit tree orchard an plenty of other spots to pick from.
The reception site is a red barn that has been transformed into a modern reception hall with all the amenities and can hold up to 130 guest. There's a giant dance floor and bar inside for everyone to party the night away. Also attached to the reception area is the getting ready room for the bride. The bonus of the barn is that it has AC and is also heated for those cold fall and winter days. If you're looking for a country setting for your wedding New Castle Wedding Gardens and Red Horse Barn just might be what you're looking for.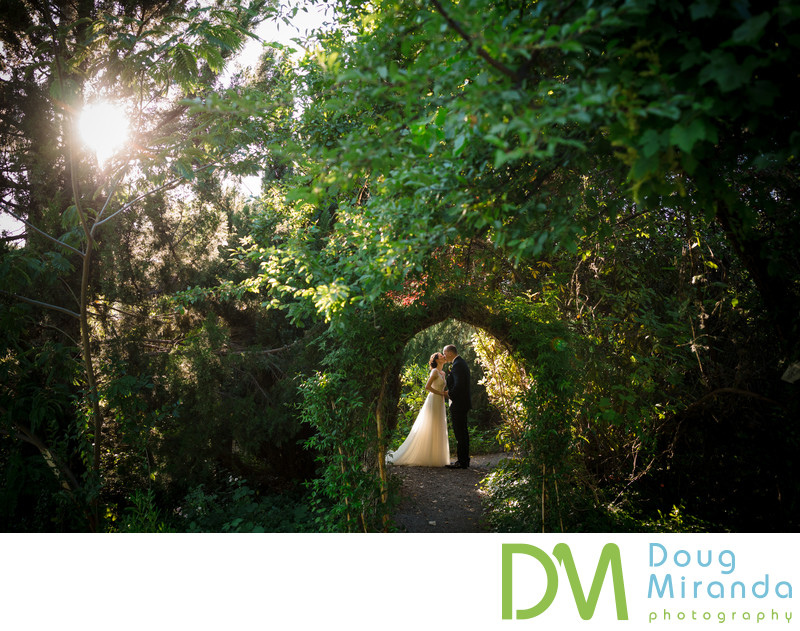 Here's a list of some of the services that they offer for events.
Bridal suite for getting ready.
An area for the groom to get ready at.
Setup and breakdown of the event.
Chairs, tables, linens, glassware and flatware.
In house caterer.
A bar area for drinks and beverages.
Outdoor event space.
Indoor event space.
Seating for up 130 guest.
A list of the wedding vendors that were used for this ceremony and reception.
Venue, Newcastle Wedding Gardens, 950 Taylor Rd, Newcastle, CA 95658.
Officiant, Reverend Ronald Beams. 7547 Rio Mondego Drive, Sacramento, CA 95831.
Catering, Jackson Datering, 1120 Fulton Ave, Sacramento, CA 95825.
Cakes and Desserts, Divine Desserts, 6045 S Walnut St, Loomis, CA 95650.
DJ, Crate Miners DJ, Sacramento CA.
Photographer, Doug Miranda Photography, 1017 L St #791, Sacramento, CA 95814.
Location: 950 Taylor Rd, Newcastle, CA 95658.

Keywords: Newcastle Wedding Gardens (7).