North Lake Tahoe Elopement Pictures
North Lake Tahoe elopement pictures of a cuddling couple high above the lake and the summer crowds of the north shore during a perfect summer afternoon. This secret location on the north shore of Tahoe is a perfect spot for eloping couples during those busy summer months and honestly anytime of the year. Even though you're not at lake level you still get those amazing views of the Tahoe basin. Another big key item for your Lake Tahoe elopement is finding a photographer that can take photographs during your nuptials. As a Lake Tahoe elopement photographer myself I would say to book me and if I'm not open on your date you should look for a wedding photographer that has knowledge of the Tahoe area. I know that lots of websites and planners say you should hire a local photographer because they know best which is not true. Honestly most all Tahoe photographers don't even live in Tahoe and live in the surrounding areas. Tahoe is just to dam expensive to live in. This is where you just need to find a photographer who has knowledge of the area and has photographed lots of wedding in and around the Tahoe basin. You'll be able to find this out by looking at websites or calling around.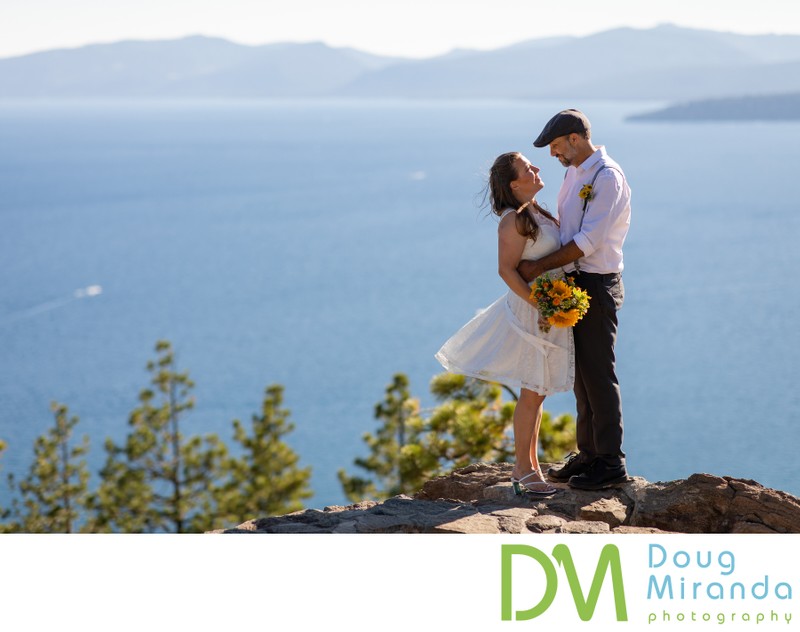 Location: 8318 N Lake Blvd, Kings Beach, CA 96143.

Keywords: North Lake Tahoe Elopement Photographer (9).