Twenty Mile House Wedding Ceremony Photography
Twenty Mile House wedding ceremony photography of a bride and groom walking back down the aisle after being married in front of their family and friends. When it's time to tie the knot your guest and you will head to one of the ceremony sites that is located on this massive property. The first ceremony location and most popular is located in a tall pine tree forest located next to the train tracks and bridal suite. This area is purely stunning and is the largest area to hold your ceremony at. The forested location is also popular spot during the warm summer months, since this area is always in the shade and will give your guest and you an escape from the heat. The second location for wedding ceremonies to take place at this venue is on the lush grass lawn of the Main House. If you're wanting that classic old time feel to your wedding day than this ceremony spot is for you. The Main House will be the backdrop to your ceremony as you get married. The third and final spot is the River Front wedding ceremony area. If you're wanting the Feather River and tall forested canyon walls as a ceremony backdrop than this location is for you. Though this area is geared towards a smaller guest count, it's truly the most spectacular location at Twenty Mile House. The nice thing about having options on where to host your nuptials is you won't end up with a cookie cutter wedding that most couples have at other venues. No matter what size your wedding is you'll have plenty of options for your ceremony at this Sierra Nevada Mountain wedding venue.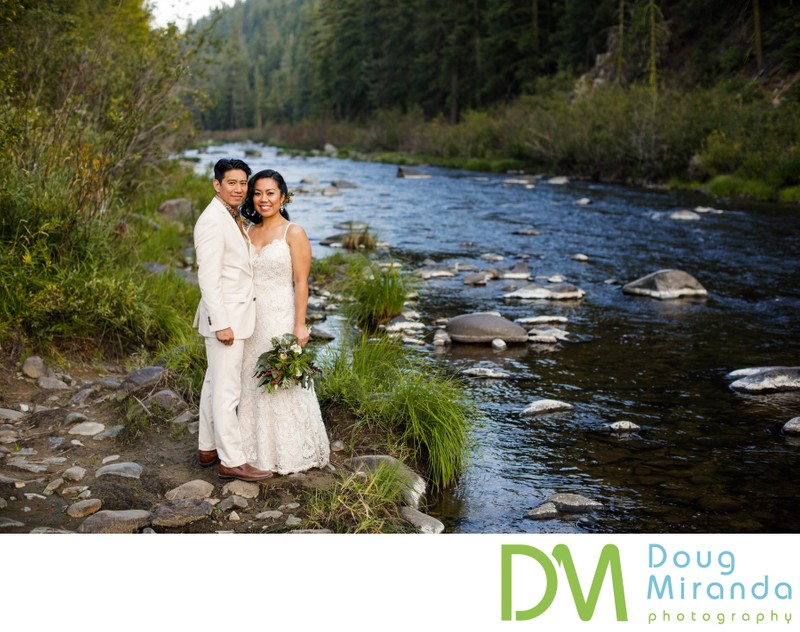 Location: 700 Old Cromberg Rd, Cromberg, CA 96103.

Keywords: Twenty Mile House (29).