The Century Modesto Wedding Bridal Photography
The Century Modesto wedding bridal photography photo of a bride standing outside in front of this historical downtown building on her special day. Let's talk about all the photographic opportunities you have when you host your wedding at The Century in downtown Modesto. First you have the venue itself, which has so much personality with the exposed brick walls, chandeliers and twinkle lights. There is also the open breezeway next door at The Alcove and Nine3One. Even the front of this old historical building lends itself as a great back drop for wedding photos. Other photo opportunities abound in the surrounding area. Just across the street is an ally way that is decorated with a handful of beautiful wall murals. About a block away is the side of Stuarts Steakhouse that has a great pattern that surrounds the building. Then across the street is the Gallo Center that has lots of potential for photos. There is also the Old Post Office and many other locations that are hidden in the downtown area, which make perfect backdrops for bridal party and couple's portraits.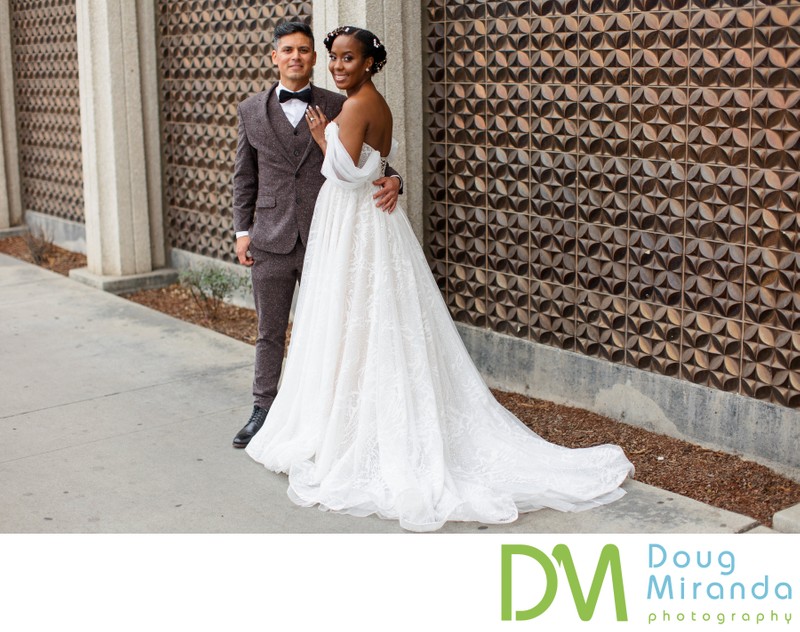 Location: 927 10th St, Modesto, CA 95354..

Keywords: The Century Modesto (19).