Edgewood Tahoe Golf Course Wedding Ceremony Picture
Edgewood Tahoe Golf Course wedding ceremony picture of a groom holding his bride's hands during the middle of their vows on the North Room's beach front lawn on a perfect summer afternoon. The North Room is for weddings of 100 guest or more. If you event is taking place in the North Room your ceremony will be held outside on the lawn that runs right up to the waters edge. You can also use the North Deck area to host your ceremony, but this area is mainly used for your cocktail hour to be hosted at. If for some reason you run into bad weather on your big day Edgewood has the ability to hold all your events indoors.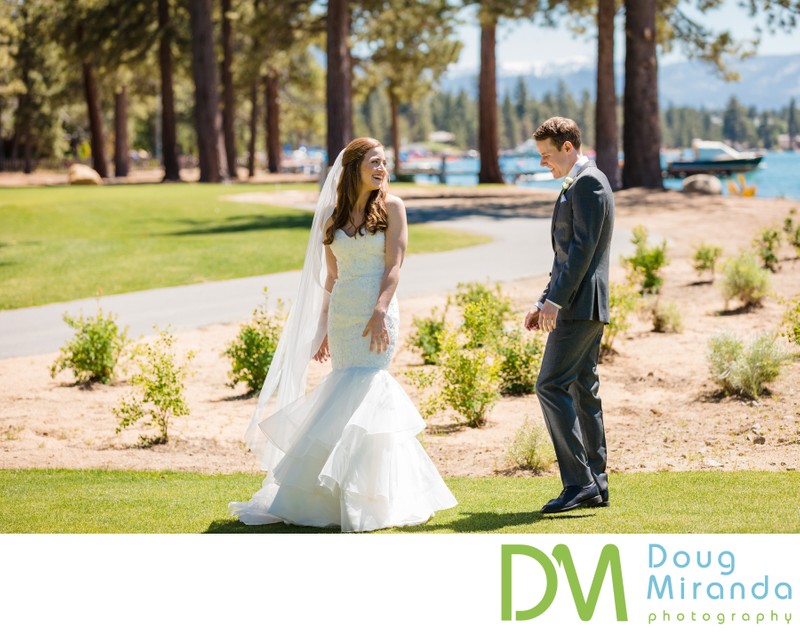 Location: 180 Lake Pkwy, Stateline, NV 89449..

Keywords: Edgewood Tahoe Wedding (32).