Firehouse Restaurant Wedding Courtyard Portrait
Firehouse Restaurant wedding courtyard portrait photo of a newly married couple having some alone time together before the start of their reception. The outdoor courtyard reminds me of something you would see in New Orleans and not in Sacramento. The walls and trees are high enough to give you lots of seclusion and privacy from the rest of Old Sacramento and all the visitors walking around. The courtyard is decorated beautifully with a huge water fountain, plants, flowers and old charming benches that line this amazing outdoor space. This ceremony site is a true gem and looks amazing in photos and in person. Most all ceremonies take place against the south facing brick wall. This leaves most of your guest under the shade of the giant tree that's located in the back.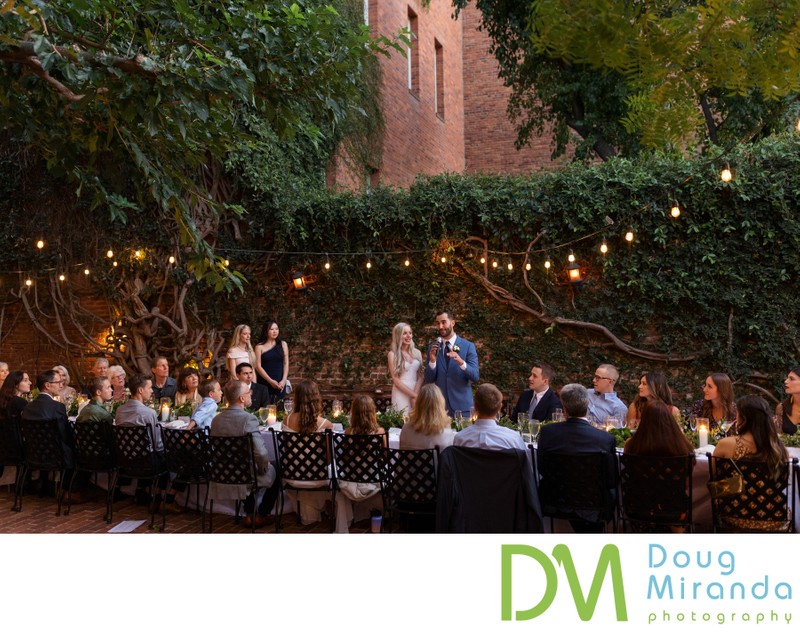 Location: 1112 2nd St, Sacramento, CA 95814..

Keywords: Firehouse Restaurant Wedding (10).