Firehouse Restaurant Wedding First Dance Photo
Firehouse Restaurant wedding first dance photo of a bride smiling at her husband during this special dance in front of all their guest in the courtyard. Ceremonies and receptions take place in the back courtyard and the lower half of the restaurant. The ceremonies are held in a red brick walled off courtyard that has gorgeous ivy growing all around it. There are a couple huge trees back there that gives the courtyard ample amounts of shade, which is a plus on those hot summer days. This courtyard reminds me of something you would see in New Orleans and not in Sacramento. The walls and trees are high enough to give you lots of seclusion and privacy from the rest of Old Sacramento and all the visitors walking around.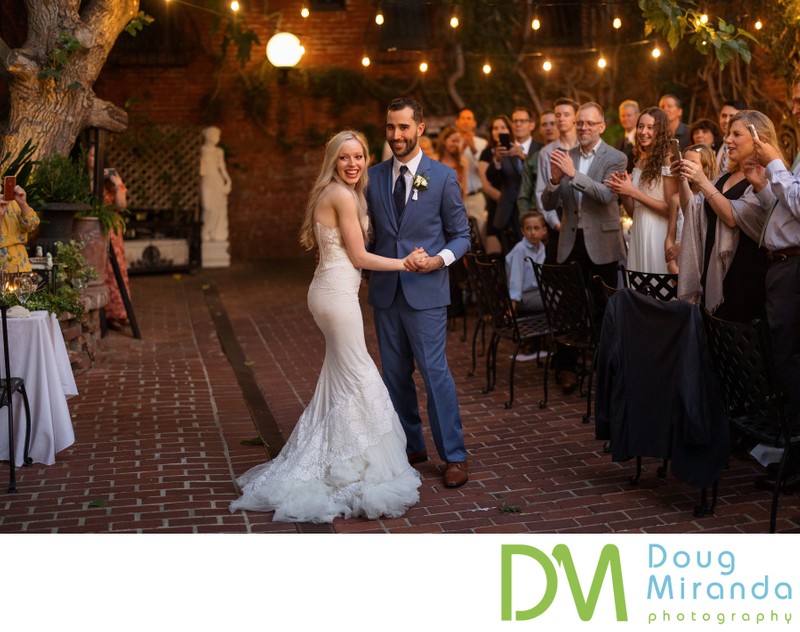 Location: 1112 2nd St, Sacramento, CA 95814..

Keywords: Firehouse Restaurant Wedding (10).