Gold Hill Gardens Wedding Speech Photo
Gold Hill Gardens wedding speech photo of the bride's bother giving a toast, which made her laugh out loud as her guest looked on during a cool evening. Receptions, meals and dances will take place under the massive white event tent. I always enjoy photographing receptions in these types of elegant reception tents. This one has clear plastic window walls that can be rolled up or down depending on the weather. The nice thing is you'll always be able to see out and great those great views of the surrounding grounds and forest. There are a couple huge hanging chandeliers inside the tent that provide ample amounts of light once the sun sets for the day. This reception area is big enough to host up to 150 guest for dinner and dancing.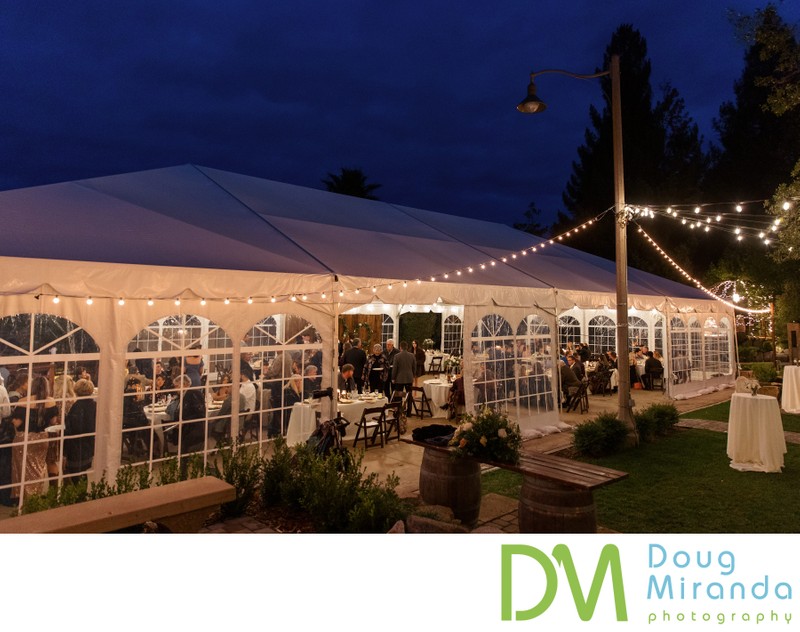 Location: 2325 Gold Hill Rd, Newcastle, CA 95658..

Keywords: Gold Hill Gardens Wedding (17).