Hyatt Lake Tahoe Wedding Ceremony Photos
The Hyatt Lake Tahoe has many amazing locations for your wedding ceremony. The first location is 999 Beach, which is their lakeshore ceremony site. Beach 999 can handle up to 150 guests during your nuptials. You'll be married on the sandy shoreline within feet of the crystal clear waters of Tahoe. Your guest and you will enjoy one of the most spectacular views of the lake. The Cottage Green area is the second outdoor ceremony and reception site that can hold up to 400 guests. The Cottage Green is a giant sprawling grass lawn that is surround by tall mature pine trees and is a stones throw from the lake. Even though you're not located right on the lake. You still have remarkable views of Tahoe and the surround area. One bonus to hosting your ceremony here during the summer months is the amount of shade you receive compared to the beach. The last two outdoor ceremony locations are up near the main hotel. The first one is the Water Gardens area which is located amongst pine and aspen trees on a lush green lawn. This area can host up to 80 guests. The last location is the Creekside Lawn area that is surround by a tall pine tree forest and can accommodate up to 150 people. The Hyatt as two indoor locations to host wedding ceremonies. The Regency Ballroom is located in at the main hotel and can hold up to 500 guest for you ceremony. Lastly the Lakeside Ballroom and Patio can host indoor ceremonies for when the weather turns bad and can handle up to 300 guests. I'm sure out of all of these ceremony sites you'll be able to pick one that will fit your needs. It's always nice to have options.
Once your finished getting married you'll be able to venture around the hotel property capturing your family, bridal party and bride and groom portraits. There are plenty of locations to pick from for your wedding photos. The main location that these photos are take at are the beach area of the grounds. Who wouldn't want their wedding photographs taken on a sandy beach with Lake Tahoe as your backdrop? You also have access to the giant pier that extends out over the lake water. Tahoe pier pictures are a must if you have access to one during your special day.
When your cocktail hour ends and your guest are getting hungry you'll head over to one of the many locations where a reception can take place. Every ceremony site listed above expect for 999 beach can host reception events. They all range in size and capacity limit, so if you're having a massive wedding then look no further than the Regency Ballroom which can hold up to 450 guest. The two most used and popular reception locations are the Lakeside Ballroom and Cottage Green area. Each location has a different feel and vibe to them. If you're planning a bigger wedding during the summer of early fall months then the Cottage Green area will be prefect for you. This reception site can handle up to 400 guest for dinner service and reception events in the great outdoors. The most popular reception and event site is the Lakeside Ballroom and Patio. Once you see this site you'll understand why. These ballrooms have giant floor to ceiling windows giving you unobstructed views of Tahoe from every seat in the room. It's feels like your dinning right next to the lake. You also at any point during your event can get up and walk out to the patio and enjoy the lake and mountain views. By hosting your reception events indoors you also get the luxury of climate control during those hot summer days or cool fall evenings. The Lakeside Ballroom is also used during the winter months to host wedding ceremonies and receptions. With that this makes the Hyatt Regency one of the few venues in Tahoe that is capable of hosting events year-round.
If you are interested in wanting me to photograph your wedding day please fill out the contract form on this website. You can also email me directly at doug@dougmiranda.com or give me a call at 916-422-2256. I look forward to hearing from you.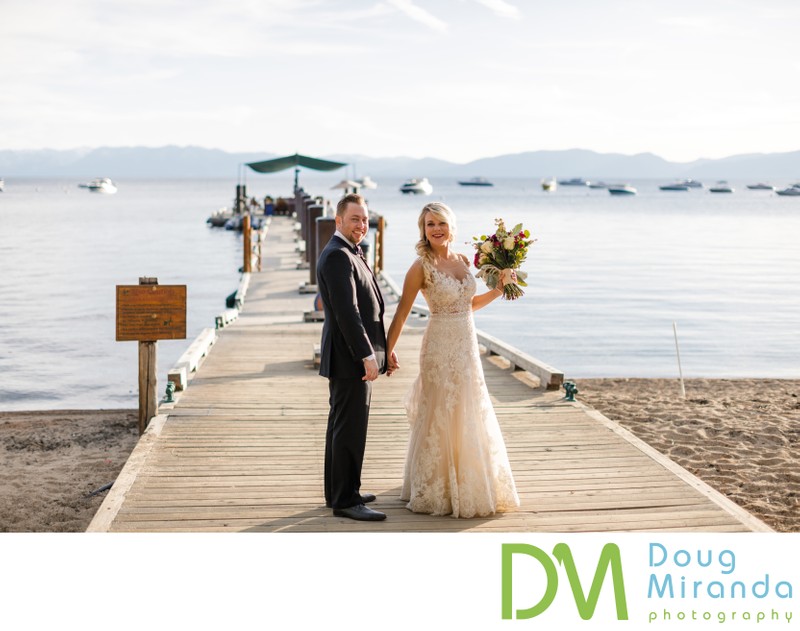 Location: 111 Country Club Dr, Incline Village, NV 89451..

Keywords: Hyatt Lake Tahoe (9).