Hyatt Regency Lake Tahoe Wedding Reception Photography
Hyatt Regency Lake Tahoe wedding reception photography of a laughing bride as she gives a speech to her guest and husband and they look on chuckling. Theres a good amount of emotion and laughter during this point of the day. People always talk about the past and future which cause this reaction.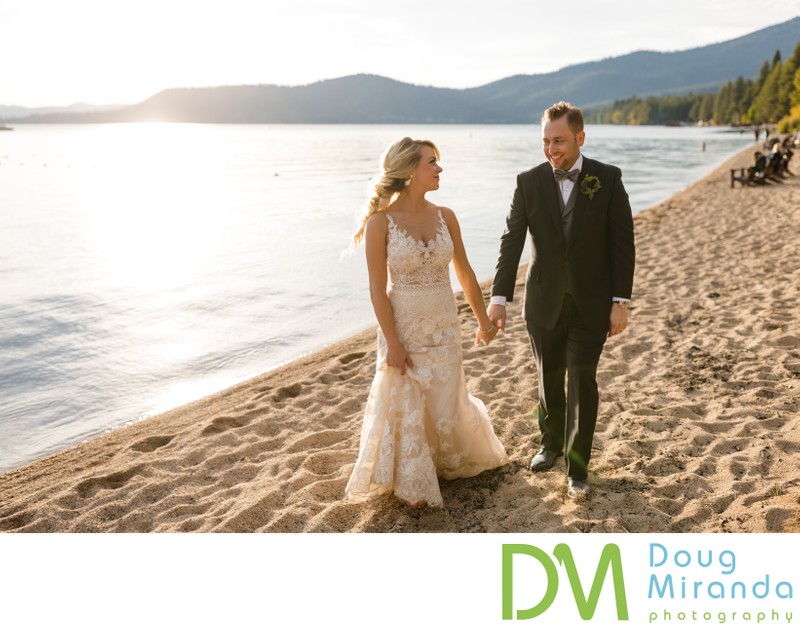 Reception sites range in size and capacity limit, so if you're having a massive wedding then look no further than the Regency Ballroom which can hold up to 450 guest. The two most used and popular reception locations are the Lakeside Ballroom and Cottage Green area. Each location has a different feel and vibe to them. If you're planning a bigger wedding during the summer of early fall months then the Cottage Green area will be prefect for you. This reception site can handle up to 400 guest for dinner service and reception events in the great outdoors. The most popular reception and event site is the Lakeside Ballroom and Patio. Once you see this site you'll understand why. These ballrooms have giant floor to ceiling windows giving you unobstructed views of Tahoe from every seat in the room. It's feels like your dinning right next to the lake. You also at any point during your event can get up and walk out to the patio and enjoy the lake and mountain views. By hosting your reception events indoors you also get the luxury of climate control during those hot summer days or cool fall evenings. The Lakeside Ballroom is also used during the winter months to host wedding ceremonies and receptions. With that this makes the Hyatt Regency one of the few venues in Tahoe that is capable of hosting events year-round.




Location: 111 Country Club Dr, Incline Village, NV 89451.

Keywords: Hyatt Lake Tahoe (9).