Morgan Creek Golf Club Wedding Portraits
Morgan Creek Golf Club wedding portraits of a bride and groom walking together out on one of the fairways at sunset for their photo session. There are many breathtaking areas for you to have your pictures taken at with having access to the rolling green hills of the golf course and the near by lake at the 9th green. There is also some great oak trees near the Dry Creek area that has the bridge crossing it, which is also another great photo area. This whole area is also set up perfect for sunset as the sun will set behind you in the distance creating some epic pictures on your special day. Once you're finished with your couples portraits you'll head on over to join your guest for your reception.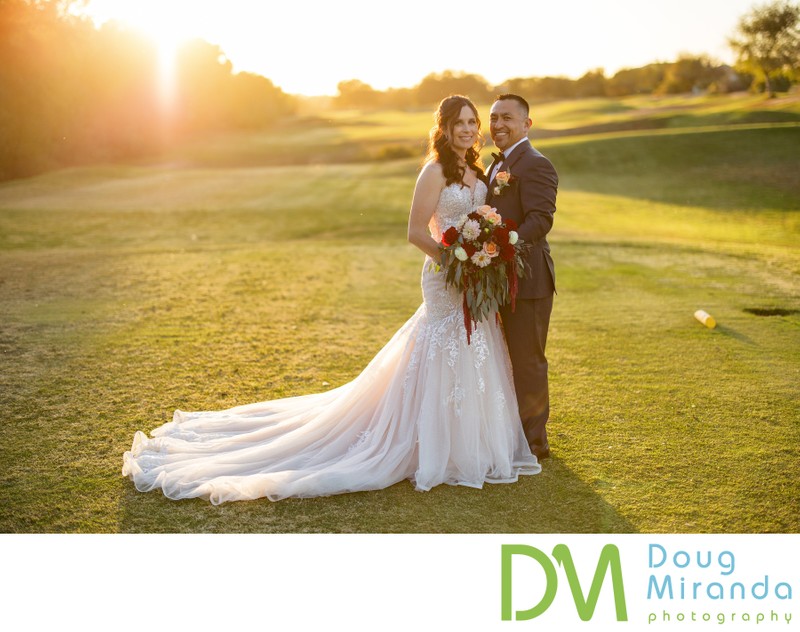 Location: 8791 Morgan Creek Ln, Roseville, CA 95747.

Keywords: Morgan Creek Golf Club (13).