Riva Grill Wedding Ceremony Photographers
Riva Grill wedding ceremony photographers taking a photo of a laughing bride as her soon to be husband recites his vows and says something funny. The ceremony part of the day is a perfect time to capture lots of amazing candid pictures just like this one. You always have to be ready to take a picture so you can gift photos like this to your clients. The ceremony location at Riva Grill is located out back on the sandy shore line of Lake Tahoe. This ceremony area is one of a very short list of venues that are located right on the lake. This reason right here is one of the deciding factors couples choose to host their special day here. Once you walk out onto the beach and see the vast views, which will be your wedding backdrop you'll understand why couples get married here. Behind you, you'll be greeted by views of Heavenly Ski Resort and surrounding mountain tops. The ceremony site is just a short walk from the restaurant and is wheelchair accessible. This ceremony location is a must see if you're looking from a waterfront wedding venue.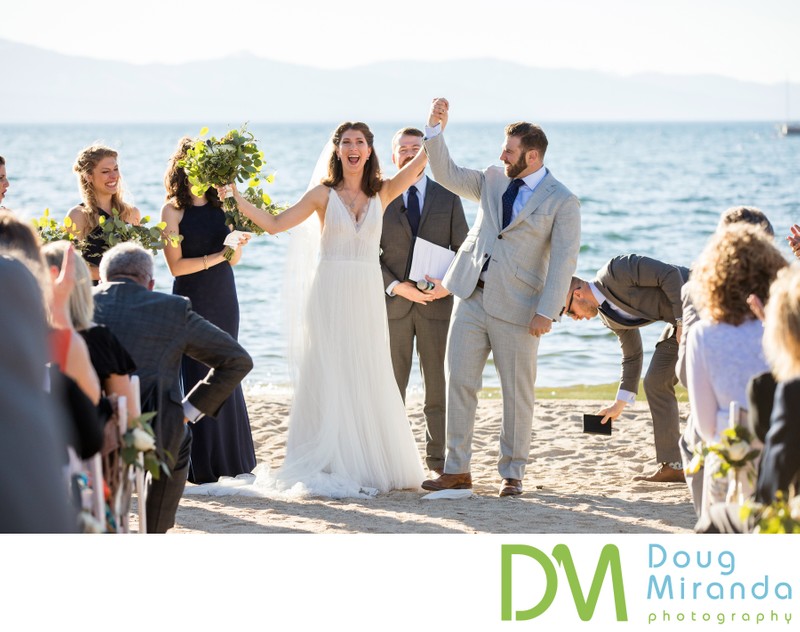 Location: 900 Ski Run Blvd, South Lake Tahoe, CA 96150..

Keywords: Riva Grill (19).