Riva Grill Wedding Reception Photographer
Riva Grill wedding reception photographer capturing this romantic photo of a newly married couple's first dance in front of their family and friends. First dances are always a fun event to take photos of during a wedding day. They can be emotional or super fun since this is the lead up to the open dance part of the evening.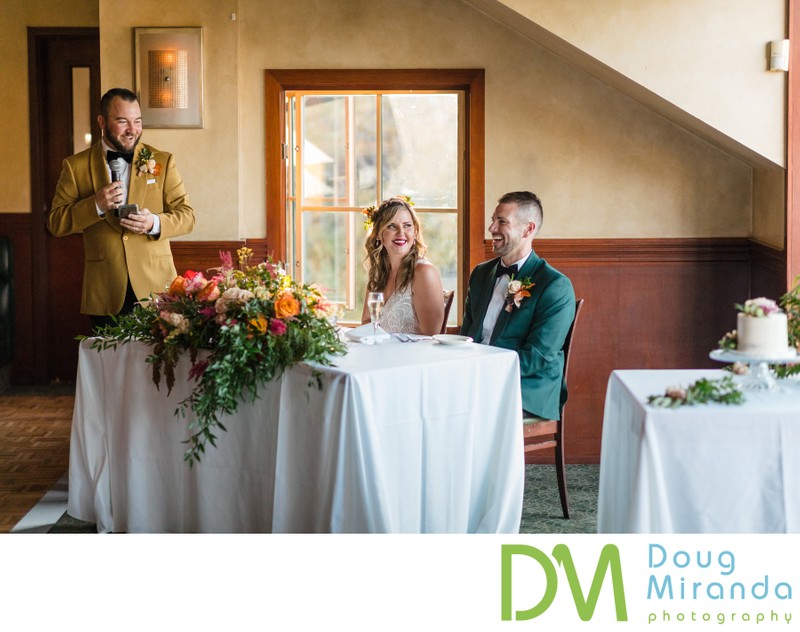 Receptions and events take place on the second story of the Riva Grill. This way your event is out of the way of the restaurant goers and your special day will feel all that much more private to your guest and you. The second story room that host your reception has the best views in the house of the lake and surrounding mountain tops. You'll also have access to a private balcony to mingle on with your guest, while taking in all the views and fresh air. The private second story room is large enough to hold up to 220 guest for dinner and dancing. One of the other major pluses of hosting your special day here is the fantastic food and service. The food that the grill offers is not your ordinary wedding food. You'll be eating top notch meals that the patrons are eating downstairs at the restaurant. Once your meal and speeches are over you'll be able to enjoy the rest of the night dancing and sipping on one of the famous Wet Woody's that Riva Grill is famous for.




Location: 900 Ski Run Blvd, South Lake Tahoe, CA 96150.

Keywords: Riva Grill (19).