Spring Creek Golf Club Wedding Ceremony Photos
Spring Creek Golf Club wedding ceremony photos of a bride smiling at her groom right after he placed her wedding band on her on a perfect fall day. Photographs like this one are so fun to capture for couples, so that they can look back on their wedding day and see the excitement they had at that given moment in time. Spring Creek's ceremony site is located out on the golf course under one of the massive ancient oak trees that line the course. It's a shot walk from the club house or a really quick golf cart ride. The staff will run a golf cart shuttle service for all your guest to get too and from your ceremony. It can get very warm during the summer months here, but the giant oak trees surrounding the ceremony location provides ample amounts of shade for your guest and you during your nuptials.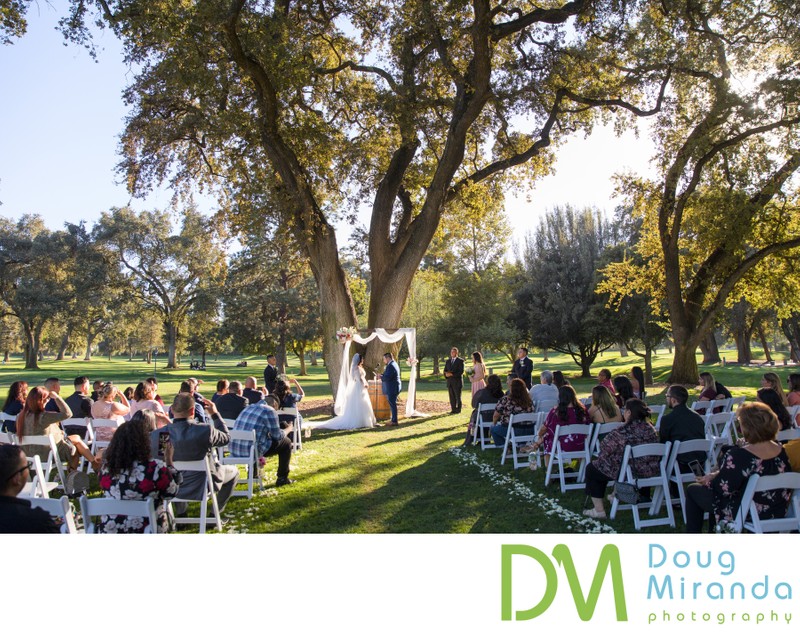 Location: 1580 Spring Creek Dr, Ripon, CA 95366..

Keywords: Spring Creek Golf and Country Club Wedding (10).