Suisun Valley Inn Wedding Getting Ready Photography
Suisun Valley Inn wedding getting ready photography of a groom putting on his cufflinks in one of the many on site rooms at this event center and venue. The groom at this wedding is in the Air Force, so it was fitting to have him get ready in front of this old American flag. The Suisun Valley Inn can accommodate up to 16 overnight guest, which makes it a perfect venue for getting ready at on your big day. The estate has 8 guest bedrooms, which will leave you with enough options for you to pick from for a bridal suite and a groom getting ready area. It's always a huge plus when you're able to get ready at your wedding venue, since the getting ready portion of day is usually what causes most weddings to run late. By being able to get ready here you'll feel more relaxed and ready to walk down that aisle to tie the knot. Once everyone is ready you'll be lining up for the ceremony part of the day.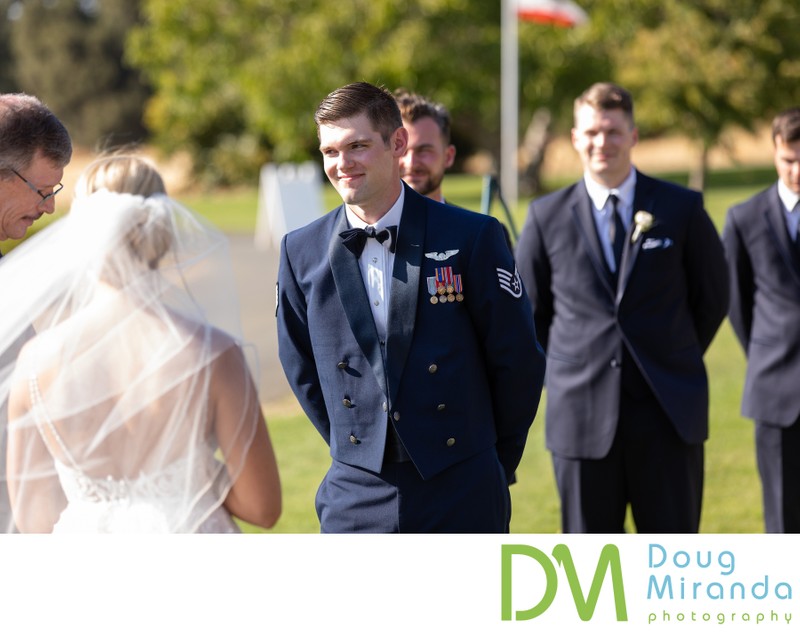 Location: 4400 Suisun Valley Rd, Fairfield, CA 94534..

Keywords: Suisun Valley Inn (18).