Wedding Reception at Taber Ranch Vineyard
Wedding reception photo at Taber Ranch Vineyard of a bride and groom having enjoying their first dance out on the reception lawn during their summer event. Reception and cocktail hours take place at the open air barn and next to the outdoor lawn dinner site where your guest will be mingling before dinner time.This area is surround by more rolling hills, vineyards and a cute pond surround by tall reeds. Dinners take place out on the grassy lawn under the wide open sky's. Once dinner is over your toast and speeches will also take place out on the lawn. Once those events are done for the evening the party will move on over to the barn. All the dancing and other reception events for the evening will happen at the barn. Your guest will be able to enjoy dancing on the massive barn's dance floor or talking with friends and family around the bar area. Guest are still allowed to enjoy the outdoor dinner reception area if dancing isn't their cup of tea.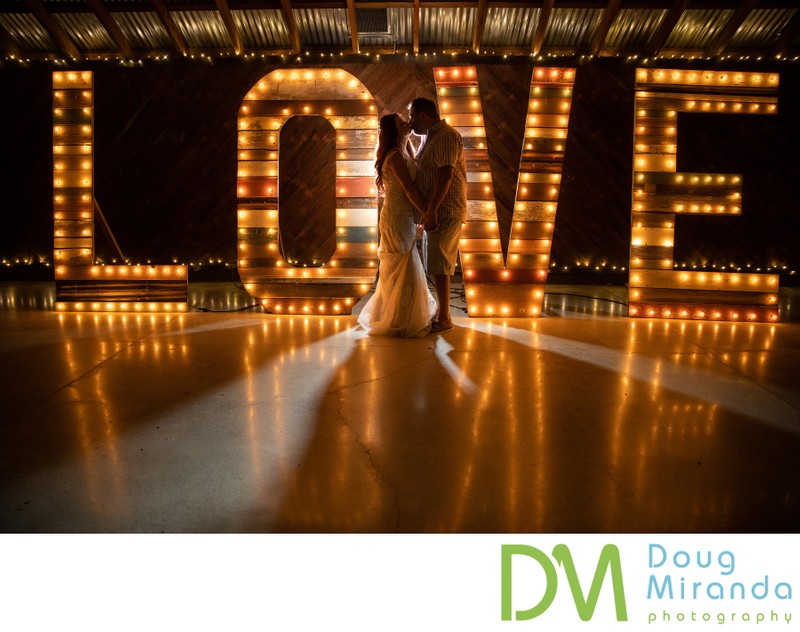 If you're looking for a country wedding venue in the Northern California area with that rustic barn and vineyard feel then you should take a site visit at Taber Ranch Vineyard and Event Center. There's a reason why this wedding and event center is booked out all season long year after year.

If you are interested in having me photograph your wedding day please fill out the contract form on this website. You can also email me directly at doug@dougmiranda.com or give me a call at 916-422-2256. I look forward to hearing from you.




Location: 16628 CR 81, Capay, CA 95607.

Keywords: Taber Ranch (17).