Twenty Mile House Wedding Photograph
Twenty Mile House wedding photograph of a newly married couple standing in front of the iconic run down shack that newly weds love to have their photos take at. This is one of the more popular locations on the grounds and is a short walk from the Main House. Once you're finished with all your family and bridal party portraits you'll be able to explore this massive estate with your Twenty Mile House wedding photographer. There are so many locations to choose from that it will make your head spin. It's a good idea to plan out where you would like these photos taken at weeks ahead of your big day with your photographer. This will help you save on time and then you'll know exactly where to go to get those amazing photos that you've dreamt of while planning your wedding day. One of the more popular spots is taking photos by or on the train tracks which are right next to the ceremony site and main house. The other area, which is great for pictures is just on the other side of the tracks in the forested area, which has an old run down shack that is a great backdrop. There is also an open meadow over there along with a nice tall pine tree forest, which has that great late afternoon light coming through the trees. When you venture a little further on down the path you'll end up at the Feather River. The river is a great locations for wedding photographs. The Main House is also another classic spot for photos. There are many other locations that are hidden in the woods and around the grounds which make for some great photo backdrops. The setting of this venue is one of the main reasons why couples book this event center for their wedding day.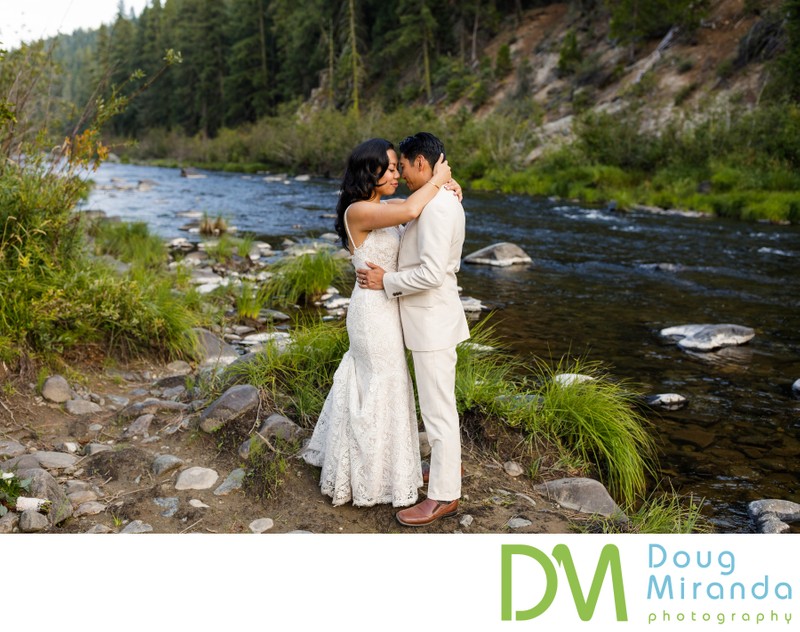 Location: 700 Old Cromberg Rd, Cromberg, CA 96103.

Keywords: Twenty Mile House (29).