The Lodge at Tahoe Donner wedding and event center is located just outside of the mountain town of Truckee California. This venue is nestled in a tall pine tree forest surrounded by a well manicured golf course in the high mountains of the Sierra Nevadas near Donner Pass. When you drive up to the venue you'll be greeted by a mountain lodge, which looks like something you would see in a postcard or story book. Behind the lodge is where all your wedding events will take place for the day. This wedding venue is a one of a kind location in the Lake Tahoe and Truckee area.
The lodge does have a on site bridal suite for the bride and her bridesmaids to get ready in or this room can be used as a staging area before the start of your ceremony. Since the lodge is located in the Tahoe Donner housing community there are many town homes that can be rented for you to stay in and get ready at. Many couples choose this option by renting a townhome for a couple of days. This way you'll have more room and amenities at your disposal when getting ready for your special day. The other huge plus to the lodge being located in this community is the fact that all your guest have access to rent one of the townhomes while attending your wedding day. This makes it much easier and fun for your family and friends to be able to stay so close to the event. In turn they're able to party and dance the night away knowing they can walk home at the end of the night. I always say that a venue where you can get ready at always eliminates problems that might arise on your day and makes it so much more enjoyable. Once you're done getting ready you'll head on over to the lodge to get married.
The main ceremony location is just behind the lodge and adjacent to the golf course. You'll exchange vows in front of your guest on a large manicured lawn under a tall pine tree forest. The backdrop to your ceremony will be those huge pine trees and forest. The plus to being surround by the forest is the shade it provides. Your guest and you will be very thankful for all the shade on those hot summer days. This ceremony area is just perfect spot for your mountain wedding. If your looking for a forested ceremony site while venue hunting then this area just might be for you.
After you've walked back down the aisle as a married couple you'll be able to head over to a couple grassy locations for family and bridal party portraits. When you're through with those formal portraits your Lodge at Tahoe Donner wedding photographer will be able to walk you around the grounds to capture your couples pictures. There are an abundant amount of locations around the lodge for these photos. They have the beautiful golf course area to take advantage of for wedding pictures. Then my most favorite areas are the forested locations between the golf greens and holes. These spots are well spaced out with pretty light coming through the trees. The forest area also has beautiful tall green grass that grows making feel like a fairytale. The really special thing about The Lodge at Tahoe Donner is they have huge fields of wild lupin flowers that grow and bloom every summer. If you're lucky enough to get married while the lupin flowers blooming you'll end up with some amazing weddings photos. These are just a few of many photography locations that are at Tahoe Donner. After your couples portrait session you'll head on back to the lodge to finish up your cocktail hour and begin your reception events.
All your reception events will take place in the huge outdoor tent next to the ceremony site. Cocktail hours can take place on the lawn next to the tent or back in the grotto area of the lodge. By having your cocktail hour in the grotto area you'll be able to separate these two events. The grotto area can also host smaller wedding events and receptions that can accommodate up to 65 guest. Most receptions and dinners take place in the massive outdoor event tent. This event tent is big enough to hold all your guest from your wedding day. The nice thing about the tent is that it has ability to have the walls rolled up, which will give you views of the surrounding woods while you enjoy the reception events through out the evening. The tent also has a huge wooden dance floor located inside of it for when the fun begins after all the formalities. The other bonus to having the ability to have the tent walls up or down is on those cold May and October nights.
The Lodge at Tahoe Donner is one of the top rated wedding venues in the Truckee and Lake Tahoe area. There is a reason why this venue books out completely year after year. If you're looking for a private mountain forested venue then you should put this venue on the top of your list to take a site visit of.
Here are my top two reasons why you should host your wedding events at The Lodge at Tahoe Donner.
My number one reason why you should host your wedding here is the pure beauty of this wedding venue. There are many wedding venues that look good online and then you see them in person and it's not what you imaged in your head it would be. Well this event center will exceed your expectations on how it looks in person with your own eyes.
My second reason why you should host your wedding event here is the private feeling you get while being here at the lodge. Most venues in the local Tahoe area have huge crowds during the summer months. In turn these people are walking around everywhere and can create a nuisance for your wedding day. The lodge is very secluded from those crowds, which creates that exclusive feel.
There are many Tahoe and Truckee wedding venues to host your special day at and at times it feels overwhelming while searching for the prefect location for your big day. Please do yourself a favor and put this venue at the top of your list to take a site visit at. You'll be happy that you did.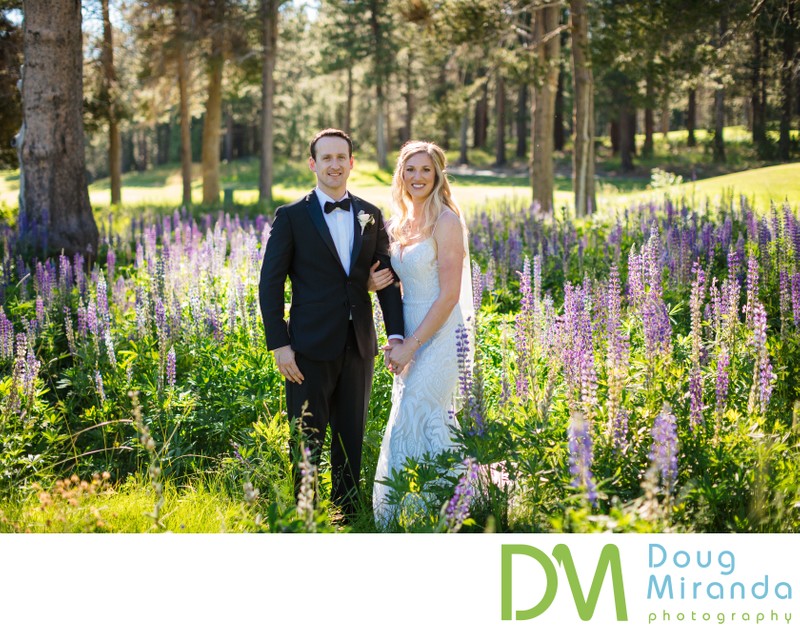 Here's a list of some of the services that they offer for weddings and events.
Outdoor ceremony location.
Chairs for your ceremony.
Tented reception and outdoor location area.
Tables and chairs for the reception.
On site bridal suite.
In house catering
Bridal suite for bride and bridesmaids getting ready onsite.
Groom and groomsmen getting ready area onsite.
Table settings with liens, flatware, china and glassware.
In house bar and bartending.
Staff for set-up and clean-up.
Handicapped accessible.
Capacity up to 250 guest.
Operational months are Late May - late October.
If you are interested in having me photograph your wedding day please fill out the contract form on this website. You can also email me directly at doug@dougmiranda.com or give me a call at 916-422-2256. I look forward to hearing from you.