Gold Hill Gardens is a private estate and inn located on 38 acres of property located just outside of Sacramento in the rolling foothills of Newcastle California. This private estate wedding venue is nestled among the foothills and the natural surrounding oak tree forest. The massive estate and inn is located on top of a hill, which gives you amazing views of the surrounding area and the grounds of the venue. 11 of the acres are well manicured gardens, lawns and forested area. Since the venue and event center is a private estate you'll never have to worry about unwanted guest on your special day and will be guaranteed the grounds all to yourself and invited guest.
Gold Hill Gardens provides a bridal suite and room for the girls to get ready in during that part of the day. The groom and his groomsmen will be able to get ready in one of the five rooms that are located in the estate. The main bridal suite is a big enough room for the bride and all of her bridesmaids to get ready in. Some venues have really small bridal suites, but this one is pretty big and can accommodate lots of people. I always love it when couples and their bridal party can get ready at their venue. It makes the day run so much smoother and keeps everyone much more relaxed. Once everyone is ready and you'll be heading out for photos or getting lined up to start your ceremony.
Your nuptials can take place at a couple of ceremony sites that are located around the elegant gardens and grounds. The first ceremony location is just steps out of the back doors of the inn. This site is the upper lawn area, which is beautifully landscaped and has amazing views of the surround valley and property. The upper lawn area is big enough to accommodate up to 150 seated guest. The second ceremony location at Gold Hill Gardens is Lower Creek Side Lawn. This amazing site is situated right next to a massive old oak tree that quaint creek flows next to. This huge oak tree that you'll recite you vows underneath is big enough to provide shade for most of your guest, which a big plus on those hot summer days. For smaller and more intimate ceremonies their are there are a couple other locations that you can get married at. With that being said once you see these two unique and breathtaking ceremony sites you'll most likely pick one of these large areas.
Once you've tied the knot your guest will head over to the reception area to enjoy cocktail hour, while you have your formal family and bridal party portraits taken. After these formal photos you'll be able to explore this massive property with your wedding photographer to have your couples portraits taken. There are so many great photo spots located within a short walking distance of the estate and ceremony sites. As I photographer I first look for good light and then a great location, which abounds at this venue. The light that comes through the trees in the late afternoon here is just simply breathtaking and something you would see in a movie. When you're finished with having your pictures taken you'll head on over to the reception site to enjoy the rest of the evening with all of your family and friends.
The reception site is located just behind the inn and next the pool and pool house. All of the receptions, meals and dances will take place under the massive white event tent. I always enjoy photographing receptions in these types of elegant reception tents. This one has clear plastic window walls that can be rolled up or down depending on the weather. The nice thing is you'll always be able to see out and great those great views of the surrounding grounds and forest. There are a couple huge hanging chandeliers inside the tent that provide ample amounts of light once the sun sets for the day. This reception area is big enough to host up to 150 guest for dinner and dancing. Just outside the tent is a lawn and patio area where guest can play games, enjoy drinks, conversions and on cold evening sit next to one of two fire pits to keep you warm. Most guest enjoy this area during cocktail hour too. When all your reception events are done for the evening you'll be able to dance and party the night away inside the tent with all of your guest.
Here are my top two reasons you should host your wedding day or special event at Gold Hill Gardens.
My top reason is the pure beauty and wow factor that this venue has when you drive up the road and see the surrounding grounds and massive estate. This is one of the most beautiful locations in the greater Sacramento area and surrounding foothills. It's simply breathtaking.
My second reason you should host your special day here is the exclusivity or private estate feel you get when you host your wedding day here. When you tie the knot here you'll have great feeling knowing that no one else is getting married there that day and no wondering unwanted guest will show up at your special event. It's just nice to know that the whole place is yours for you and your guest to enjoy.
If you're looking for a private outdoor venue that has this type of charm then you should contact them asap to take a site visit of this elegant estate.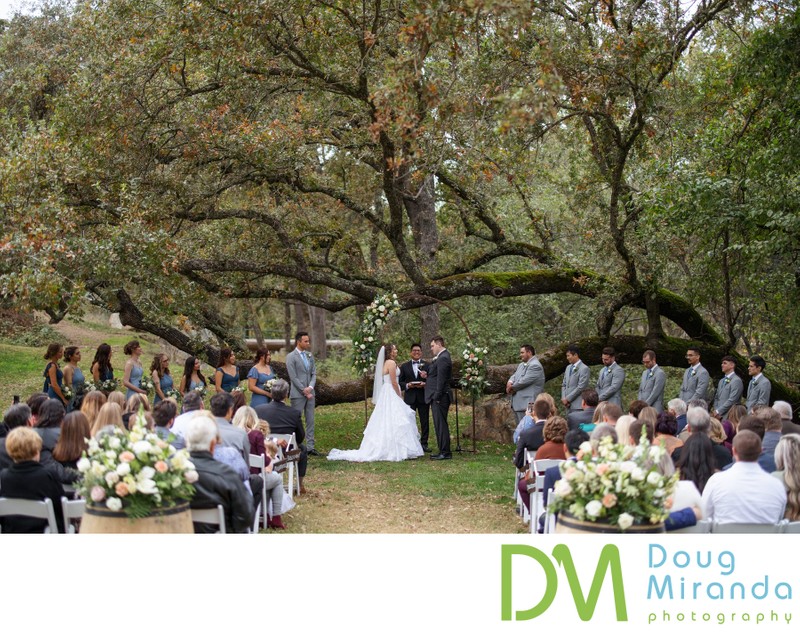 Here's a list of services that they offer for each event.
The venue can accommodate up to 150 guest.
Can host outdoor wedding ceremonies or covered ceremonies.
Receptions can take place outdoors under an event tent.
Getting ready suites for bride and groom.
Rehearsal prior to your event.
Day of coordinator
Glassware and flatware.
Dance floor
Set up and clean up of your event.
Chairs and liens for ceremony and reception.
On site large parking lot for guest.
Handicap Accessible.
If you are interested in having Doug Miranda Photography photograph your wedding day please fill out the contract form on this website. You can also email me directly at doug@dougmiranda.com or give me a call at 916-422-2256. I look forward to hearing from you.